Herb Kohl Philanthropies
Herb Kohl Philanthropies operates as one entity supporting several initiatives, all aimed at improving educational outcomes, economic opportunity and quality of life for the people of Milwaukee and Wisconsin. We do not currently accept unsolicited requests. We look for ways to listen, learn, and partner with organizations doing exceptional work. We meet frequently with community partners, invite grant requests selectively and participate in collaborative funding opportunities when possible.
Herb Kohl Philanthropies primarily supports individuals, ideas and initiatives in the non-profit sector that are making a difference in K-12 public schools and beyond. From basic needs to classroom activities, mentoring to afterschool programs, and work toward college readiness and access, Herb Kohl Philanthropies continues a long-held commitment to education, in its many forms, as the great equalizer in society.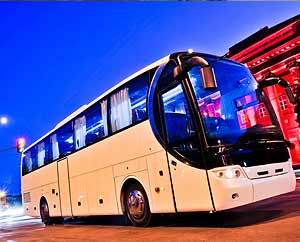 Herb Kohl Philanthropies funds Learning Journeys run by organizations that give Milwaukee youth the opportunity to visit Washington DC in order to gain the invaluable experience of travel, participate in leadership development, and learn information that can be applied in the classroom and skills that will help students develop personally. Organizations/schools interested in having a learning journey supported for their youth group/students will find more information here.
Additionally, Herb Kohl Philanthropies is dedicated to initiatives that work to strengthen the economic opportunity and quality of life throughout Wisconsin, but especially for Milwaukeeans and their neighborhoods.
Herb Kohl Charities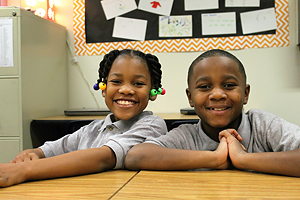 Herb Kohl Charities provides small grants to Wisconsin non-profit organizations working in the following areas of interest: Arts and Culture, Civic and Community, Education/Training, Environment, Health, and Human Services. We encourage organizations to apply on-line. Our process of rolling submissions has no deadline however, please note that only one request per organization is considered per calendar year. Applications are reviewed in monthly batches with volume affecting processing time.
See eligibility requirements here.
Submit requests here.
Herb Kohl Educational Foundation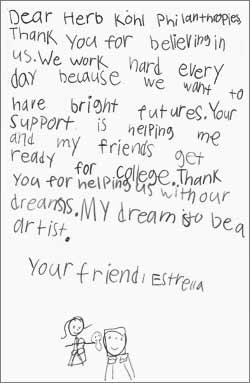 Herb Kohl Educational Foundation recognizes Wisconsin high school seniors, Wisconsin K-12 teachers, Wisconsin school principals, and Wisconsin schools with monetary awards. Each year 200 students are awarded $10,000 scholarships to pursue post-secondary studies in a university, college, or vocational/technical college; 100 teachers who demonstrate superior ability to inspire love of learning are awarded $6,000 fellowship awards; and 16 school principals are recognized for their outstanding school leadership with $6,000 awards. 116 additional $6,000 grants are directed to the winning teachers' and principals' schools for use in innovative educational projects.
For more information please click here.
To nominate or apply please click here.